December 27th, 2007 by iDunzo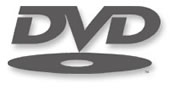 Victory in the next-gen war is far from decided, but analysts are already predicting the extinction of the plain vanilla DVD format.
Michael Nathanson of Bernstein Research notes that sales of regular DVDs were down more than 4 percent in 2007, and he attributes the decline to competition from HD DVD and Blu-ray. Upshot is that retail shelf space devoted to regular DVDs will shrink to make room for next-gen discs.
But there's less upside for participants than previous format changes, Nathanson says.
Unlike going from videotape to disc or vinyl to CD, the DVD to hi-def migration isn't compelling enough to get consumers to re-buy movies they already own.
Source: Tech Trader Daily – CDs Are Dying. Are DVDs Next?
Posted in Movies + Technology + Toys & Gadgets + Videos |
Comments Off on DVD Doomed?