July 29th, 2007 by iDunzo
Earlier today confidential sources in Springfield reported that Bart Simpson himself was written up for viewing iDunzo in class!
He had to serve his detention writing on the chalk board as usual.
We have exclusive never before seen footage here at iDunzo.com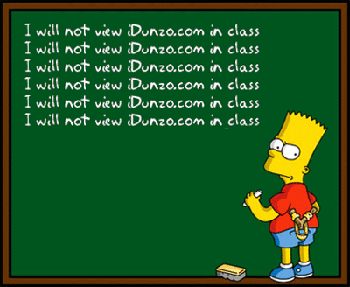 Here's the best part of this story. When asked why he was viewing iDunzo.com in class, Bart simply replied, "Eat my shorts, man."
Posted in Humor + News + Photoshop Fun |
Comments Off on Is Bart Simpson A iDunzo Addict?