December 21, 2007 - 4:59 am - Posted by iDunzo
According to market researcher NPD, PC owners are too cheap to pay for music downloads, while Mac users have an Apple-shaped halo when it comes to piracy: 50% of them have paid to download music versus just 16% of PC users.
Side note for the fanboys, Macs are PC's too – Personal Computer's. Maybe I should have said Mac verses Windows? Arrrg!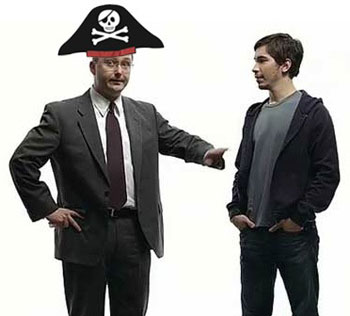 The report also tries to claim that Mac owners are buying more CDs than their PC brethren, but the figures are so close – 32% against 28% – it seems statistically insignificant.
The difference between 50 and 16, though, is big.
Who knows why? Are Mac people more honest? Higher earning? Or are they just too stupid to work out BitTorrent?